Training Program Protocol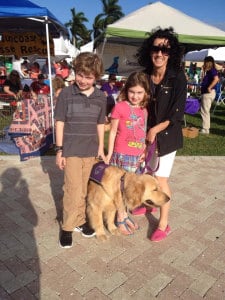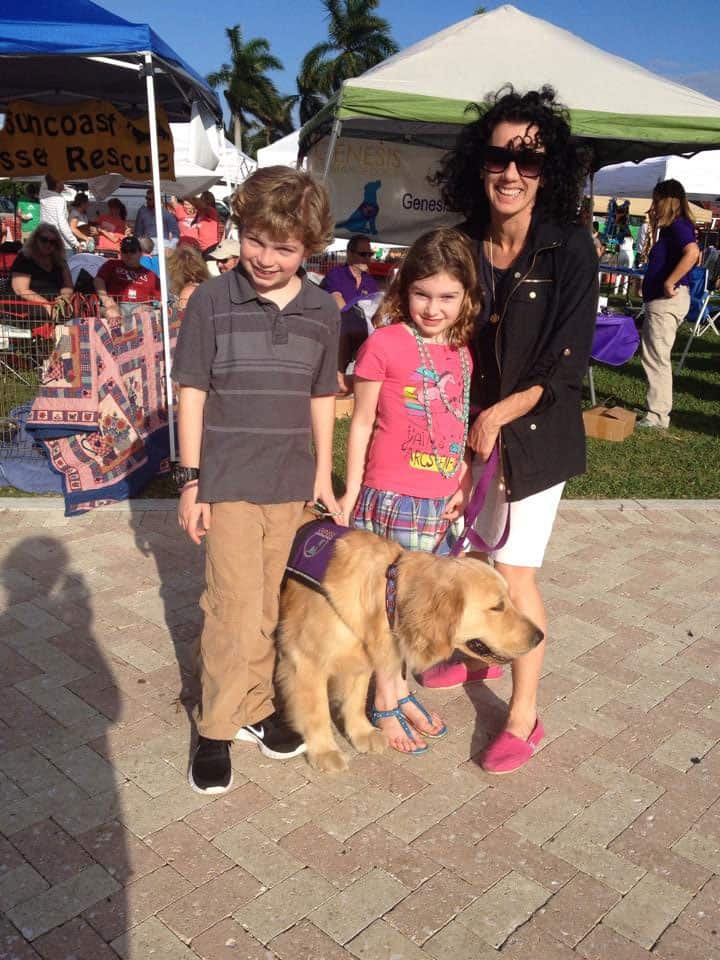 The Golden Retrievers and Labradors used in the Assistance Dog Training Program have been purchased from reputable, quality breeders within the state of Florida. All dogs have a three-generation pedigree, with every single dog in the pedigree passing all health clearances for hips, elbows, eyes, and hearts. No
service dogs in Florida
with allergy issues are used in our program, and dogs are temperament tested by the Training Director. No aggressive, noise-sensitive or shy dogs will be used in the program. All of our dogs receive their needed vaccinations, and are on monthly heart worm, tick and flea prevention products.
We recognize that it's very easy to become attached to our wonderful puppies. In order to help our puppies and puppy raisers through the process, our puppies are moved from a person or family approximately every six to eight months. It is our opinion that it is easier on the dog to become used to different people and environments during his training process. Our motto is: "Change is good and normal." It teaches the dog to be more adaptable to a variety of environments and people. We also believe it is easier for a person or family to know from the beginning that they are part of a team of people who will help develop a puppy for his future as an assistance dog. We encourage raisers to stay in touch with each other and keep detailed logs and journals that will travel with the dog all the way to their final placement with a client. All raisers will be involved in the "Pass the Leash" ceremony where our client will receive his or her assistance dog. Puppy Raisers are a key building block to our dogs' success. Regardless of which age range you have, all Puppy Raisers have training lesson attendance responsibilities which vary by the pup's needs, group outing requirements and event attendance as well as daily command and task practice.
Puppies and Their First Four Months
Puppies are placed with one of the Genesis families at approximately 8 weeks of age. Our puppies are socialized to a variety of environments, people, other friendly pets, children and persons with disabilities. During this time, the training staff and Pre-School Puppy Raisers will work with their puppy on a variety of tasks such as housebreaking, handling, leash walking, manners and basic commands. Puppies will be consistently evaluated by the Training Director to monitor their progress. All puppies will wear Genesis "Dog in Training" vests until they become
Service Dogs in Florida
.
Four Months to Twelve Months
Puppies will be placed with their Elementary Puppy Raiser family at approximately four months of age, and will remain with this family until they are a year old. This family will be responsible for maintaining all commands the pup has already learned as well as teaching new ones, socialization, handling, and generalization to public life and achieving the AKC Canine Good Citizen title with their pup.
Twelve Months to Eighteen Months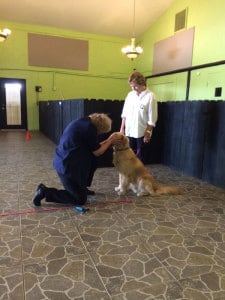 When puppies are a year old, they will be placed with a Junior Puppy Raiser family to begin their intermediate training, and will remain with that family for six months. This family shares all the responsibilities of the prior Puppy Raiser family and has a different set of tasks and goals to teach the pup. They will accomplish completing the AKC Community Canine title and the Assistance Dogs International (ADI) Public Access test.
Eighteen Months to Twenty Four Months
Puppies will be placed with their Advanced Puppy Raiser family to begin advanced training, and will remain with this family for approximately six months. This family will be responsible for reinforcing everything the dog has learned with prior families as well as teaching and maintaining new skills geared to assisting their future partners.
At Two Years
Once a puppy has completed its basic, intermediate and advanced training, and has passed all required tests, we will schedule Team Training with the client and their dog. Team Training is designed to ensure the client can handle the dog, perform and reinforce all training and task commands, and learn about Service Dog rights and responsibilities.
Client Support and Monitoring of Our Dogs
Genesis Assistance Dogs, Inc. has an ongoing commitment to our clients and our
service dogs in Florida
. Our staff is always available for support and assistance to our client and his or her dog. We will help in any way we can and continue to monitor the health, care and well-being of our working assistance dogs. Clients are required to submit log sheets for the six months after placement. They will receive a monthly check up for the first six months. Our dogs will be evaluated on a yearly basis to ensure the team has ongoing success. We require a letter of health every six months from a certified veterinarian for the life of the dog.
Our Guarantee That Your Dog is YOUR Dog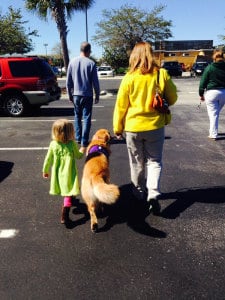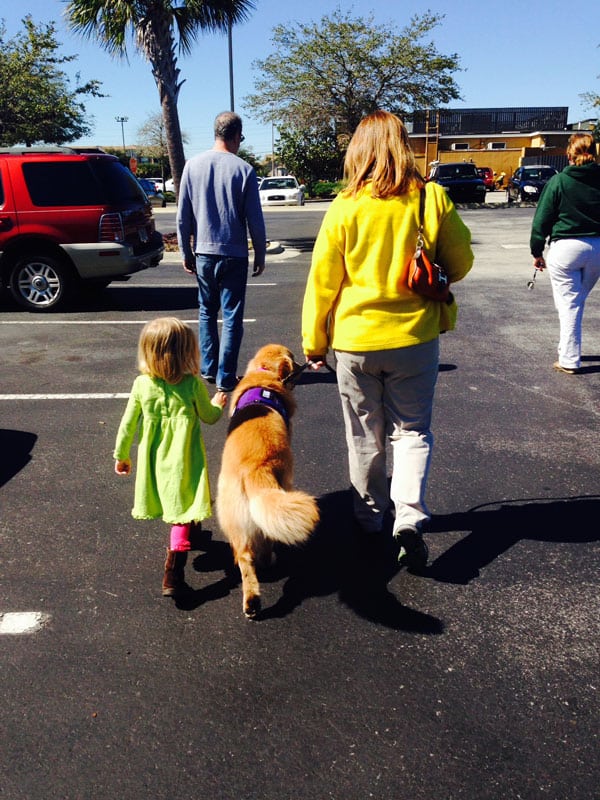 Genesis Assistance Dogs, Inc. has a commitment to honesty and integrity. We respect others and their relationships with their dogs. It is a Genesis policy to never threaten to take away a dog from a client or raiser for any reason other than proven neglect, abuse or non-compliance with Genesis' policies and procedures. Once a client receives their dog, he/she is theirs for the rest of his/her life. If a client chooses not to continue or maintain his/her training, the client will no longer be able to represent our organization.
Dogs Released from the Program
Genesis dogs can be released from our
Florida service dog
program at any age for a variety of reasons. Released dogs are placed in approved family homes. Persons wishing to adopt a released program dog must fill out an application, be willing to undergo a home inspection, and provide personal and professional references. We care a great deal for our dogs and ensure they are adopted by loving homes with persons willing and able to properly care for them for the rest of their lives. Dogs that are released from the assistance dog program may be eligible to become a therapy or facility dog. We encourage families adopting a released dog to participate in either our therapy or facility dog program.
At this time we have no dogs available for adoption.