Dr. Laura Grigsby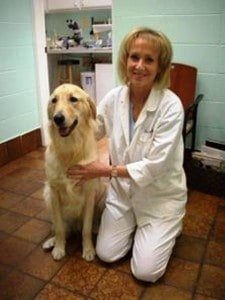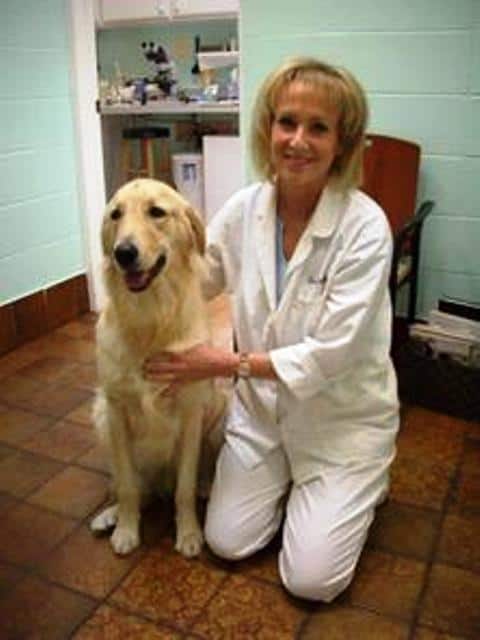 Dr. Laura Grigsby of Northlake Animal Hospital generously donates her wisdom and expertise to Genesis Assistance Dogs, Inc. serving as their Veterinary Advisor. In this capacity, Genesis consults with Dr. Grigsby on the general health and well-being of their assistance dogs in Florida in training and those placed with clients; specialized issues as they may arise with a dog; acquiring new dogs for entry into the Genesis training program; and program protocol.
Dr. Grigsby was born and raised in Florence, Alabama. She wanted to be a veterinarian since the first grade. She graduated from Auburn University School of Veterinary Medicine in 1979 and has been with Northlake Animal Hospital since then. Her areas of interest are preventive medicine and dental care. She is married to her high school sweet heart, and has a son and daughter who are currently attending Florida State University. In her free time she enjoys traveling, kayaking, fishing and reading. She lives with Mr. Bojangles – a Golden Retriever, Pearl – a Black Labrador, and Jack Sparrow – a Maine Coon.
Northlake Animal Hospital is committed to its clients and patients. It has always been their goal to assemble a veterinary team committed to providing exceptional client service and health care to you and your pet. The Northlake Animal Hospital team displays an unrivaled commitment to their clients through continuing education, technological advances in veterinary medicine and service, and most importantly, administering compassionate care to all pets entrusted to them.
To learn more about Dr. Grigsby and the team at Northlake Animal Hospital, please visit their website at www.northlakeanimalhospital.org, and visit their Facebook page.